Thanks for all your great recipes last week with the summer squash/zucchini Ingredient Spotlight! So many yummy recipes.
This week, we have a double feature: Basil & Pasta! Here are some of our favorites:
Chicken & Spinach Pasta – Such an easy, go-to dinner because the ingredients are always on hand at our house.
Spinach & Mushroom Manicotti - A recipe we got for our wedding shower from some good family friends; great for date-night at home.
Mushroom & Mozzarella Pasta – A creamy, yummy dinner!
Baked Ziti with Summer Vegetables – Superb way to use up summer veggies.
Mixed Roasted Vegetables & Pasta – Frog Prince's favorite dinner!
Ham Primavera – A meal from my growing up years, one I love.
Easy Caprese Salad – A newer salad, perfect for a BBQ.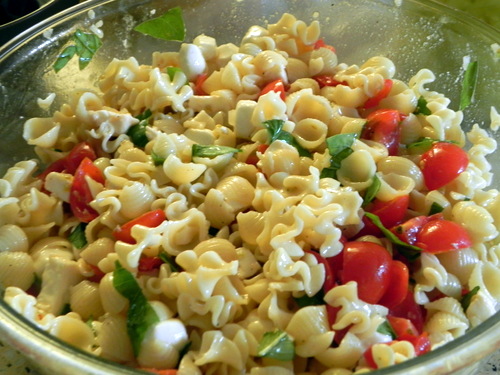 What are your favorite basil and pasta recipes? Also, be sure to chip in your votes for upcoming months of Ingredient Spotlight – either here in the comments, or over on Facebook.